How Do I Cancel My Hilton Reservation Guide
Because of COVID-19, Hilton gave very flexible cancellation policies. If you have this demand, please review our post.
Hilton allowing all reservations made on or before September 30, 2020, to be changed or canceled at no charge, up to 24 hours (local time) before the scheduled arrival date. This includes reservations described as non-cancellable or Advance Purchase.
Reservations made on or after October 1, 2020, will be subject to the cancellation policies when the reservation is made. Most hotels have the flexibility to change or cancel up to 24-hours before the scheduled arrival date.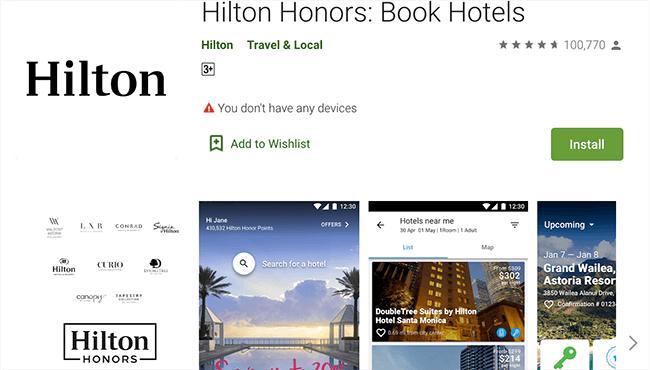 What's The Hilton Cancellation Policy
According to official information, the Hilton Cancellation Policy may vary depending on your booking price or date.
You can view your reservation's cancellation policy and cancel it online through the Hilton app or contact customer support.
Tips: Due to system problems, the pre-arrival email will still be sent for recently canceled reservations.
If you encounter this kind of situation, first check your app to see if the reservation is still displayed.
If not, ignore the registration email.
How To Check Hilton App Account
On the website
Log in to your account
Select 'View/Edit Stay' on the reservation you want to cancel/check the cancellation policy.
The cancellation policy section is found under the stay dates.
If you wish to cancel, click on 'Cancel this reservation' found in the cancellation policy section.
On the Hilton app
Log in to your account on the app
Click on 'Stays' to view your upcoming stays
Select on the reservation you wish to cancel/check the cancellation policy.
Click on the 'My Stay' button.
Scroll to the bottom and select 'Rules & Restrictions'
The cancellation policy is found under the Guarantee Policy
If you wish to cancel, closeout of 'Rules & Restrictions' and click 'Cancel Reservation' underneath 'Rules & Restrictions'
You'll receive a pop-up. Select 'Cancel Reservation' one more time to finalize your cancellation
Cancel Hilton Reservation Online
first, go to website: https://www.hilton.com/en/hilton-honors/
Once signed in, go to 'Manage your stay' and click 'All upcoming stays.'
Scroll down to find the stay you'd like to cancel.
Click the 'View/edit' link within the stay.
On the left, click the link 'Cancel this reservation' under 'Cancellation policy, if available.
Click 'Cancel Reservation' on the pop-up.
You'll be redirected to the confirmation screen.
How To Cancel Reservation Hilton App
If you are a Hilton Honors member.

Click 'Stays' from the bottom menu
Swipe right to find the stay you'd like to cancel
Scroll up to see the full menu options for that stay
Click 'My Stay'
Scroll through details to the 'Cancel Reservation' link at bottom
Select 'Cancel Reservation' when the 'Are you sure?' screen pops up
Click 'OK' once you've received the Cancellation #
If you are not a Hilton Honors member, and you need to cancel from your confirmation email.
Locate your confirmation email
Scroll down to the 'Your room information' box
Click the 'Modify your reservation' link
If you can't find the email, please look up your reservation from: https://www.hilton.com/en/book/reservation/find/?_gl=1mzp9gi_gcl_dc*R0NMLjE2MzE4NjY1NTkuQ0lidzJiYW9oZk1DRllpWlpBb2R3SElLamc.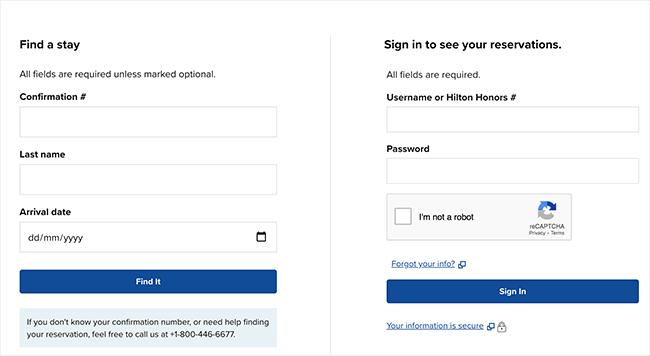 Hilton Application Download For Android And iOS
Android app download: https://play.google.com/store/apps/details?id=com.hilton.android.hhonors&hl=en
Hilton IOS app: https://apps.apple.com/us/app/hilton-honors/id635150066
Conclusion
During the COVID-19, it brought great uncertainty to our travel plan. We will cancel the Hilton reservation at any time.
According to my habit, I plan my holidays a few months in advance. This also includes asking for leave from the company, booking air tickets, hotels, friends and family.
Hilton has made adjustments during the COVID-19v, which significantly facilitates our travel and is very convenient.